We always reply so please send your message again if we don't respond within 48 hours
THANK YOU


RECENT NEWS RELEASE
A sad farewell to the Greystoke Cycle Café Tea Garden…though Quirky Workshops continue.
After years of welcoming cyclists with home-made fruity flapjack and lunches – as well as spare inner tubes and bike pumps - Annie Swarbrick and her family have taken the sad decision to close their Greystoke Cycle Café Tea Garden at Poplin Dub.
"We'd like to say a huge thank you to all those who've visited over the years," says Annie. "Since 2005 it's been lovely welcoming cyclists into our home and garden, we've met some fascinating people & received lovely feedback and letters. I'm really sad to be closing, but a business has to make sense and the Quirky Workshops are more sustainable for the future."
Annie is hoping that cyclists and walkers will use the other facilities locally, such as the open air Greystoke Swimming Pool and the Boot and Shoe village pub and, on the C2C route in Penrith, Arragons Cycle Centre with its coffee and cosy log fire welcome.
"There's a slight chance that we'll open up the garden a couple of times a year, once we've drawn breath, especially for private bookings or local events and occasions. If we do, we'll let people know via the website."
It is with great sadness that we announce the closure of the Cycle Cafe Tea Garden . First started as a small family business back in 2005, (when Cycle Cafe's were few and far between) to provide much needed sustenance to the many weary cyclists on the C2C cycle route from Whitehaven to Newcastle, it became well known for its lovely location & food and was even voted one of the top Cycle Cafe's in various cycling publications as well as in the Guardian and the Telegraph.
With no warm room or car park, just a Cumbrian garden, gazebos, blankets and an unheated stone barn, we were open only to Cyclists and Walkers during summer months. The honesty box Cycle barn system became a firm favourite amongst those on bikes, meaning cyclists could serve themselves whenever we were unavailable or the kitchen was closed , and was frequently described as heart-warming and uplifting for its simplicity and trust. Our feedback books and letters contain wonderful anecdotes and memories from the many who have visited and they will be treasured. We hope to occasionally re-open the Tea Garden to the walking and cycling public from time to time and on special occasions... and would like to thank all our customers who've crunched up the gravel driveway on their bikes or walked from the village car park, over the past 14 years. Good luck and Happy Cycling xxx
for Quirky Workshops please click on icon below

Welcome to Greystoke Cycle Cafe & Tea Garden website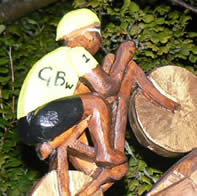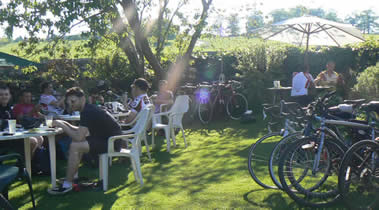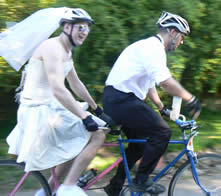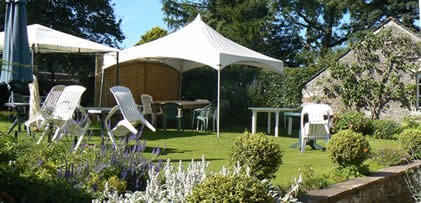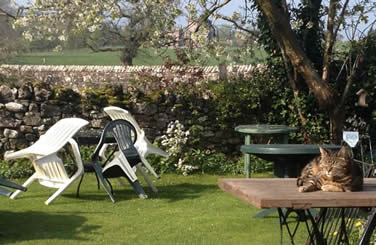 Greystoke Cycle Cafe
Poplin Dub • Greystoke • Penrith • CA11 0UT
Tel: +44 [0] 17684 83984 • annie@greystokecyclecafe.co.uk